For every stage of your child's development-from four months to 12 years-The Little Gym offers a diverse line-up of Core Season and Summer Session programs filled with movement, music, learning and laughter. From week to week and from year to year, our age-appropriate curriculum is designed to facilitate ongoing skill development and maximum fun. Children progress at their own pace, developing their confidence as they develop their skills.
Explore the program offerings to find the one that's just right for your child. We offer Parent/Child Classes, Gymnastics, Dance, Sports Skills and Karate Classes. Don't forget about our Camps and Survival Nights too! Join us for a Free Introductory Class to see how The Little Gym can inject some Serious Fun into your child's life and into your own.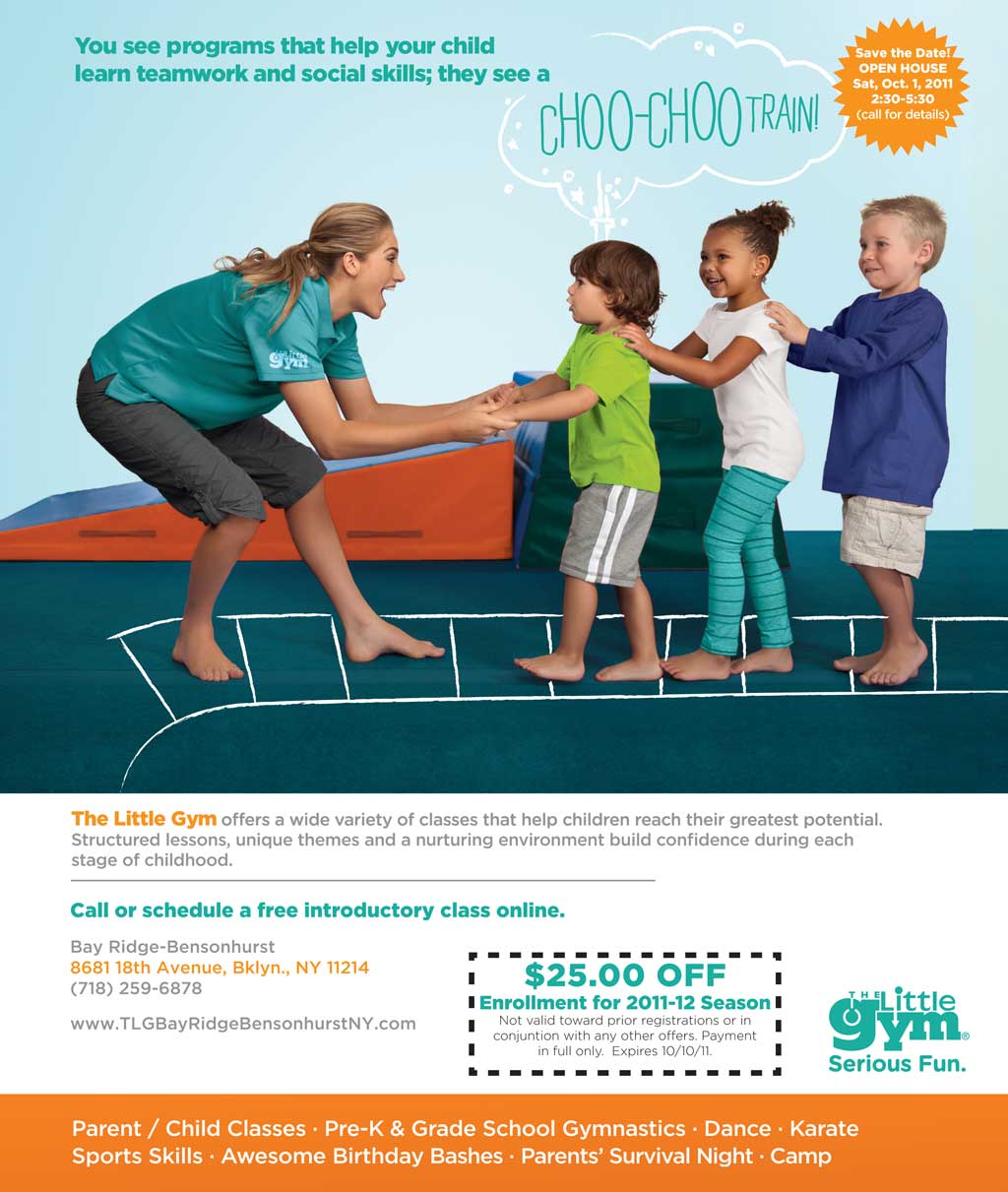 SUMMER FUN – PROGRAMS & CLASSES – PRINT GUIDE
Our anytime, summertime camps and holiday camps offer three hours of fun and activities. The specially developed camp curriculum is designed around themes such as "Fantasy Castle" or "Whales, Sharks & Mermaids!" and combines physical fitness, gymnastics, arts and crafts and special events. It's the perfect break for kids (and parents) during the long summer months and during holiday time. Camps are available to both The Little Gym members and non-members. Available to children ages 3-8, Monday through Friday. Choose the days and weeks that fit your schedule.
Read More About Little Gym of Bay Ridge-Bensonhurst (The)
Featured Birthday Parties Listings for 6/23/2012
Discover children's birthday party planners, birthday party places and entertainers in the New York area. They also arrange parties in Westchester, Rockland, Fairfield Counties, and Long Island, both Nassau and Suffolk Counties. Many of these party resources will come to your home or serve as the host. If you are looking for a venue for your child's birthday party that will be exciting, safe, different and easy, check out the providers listed below or visit nymetroparents.com