Group Fitness
Harbor Fitness has one of the most comprehensive and effective group fitness programs in Brooklyn. With over 100 group fitness classes weekly, taught by some of the industry's most talented instructors, we offer classes at both locations that accommodate all fitness levels, and will train the body and the mind.
Our Yoga and Pilates classes will help you build flexibility, strength and peace of mind. Our Spinning, Step, Knockout, Fight Club!, Cardio Kickboxing, Cardio Junkie, Ultimate Circuit, Boot Camp and Ripped Sculpt will work your whole body-burning calories and fat, while at the same time building strength. If you like to dance, join the party and try our Zumba and Belly Dance Burn classes for a hot fitness experience for all levels!
Personal Training
Upon joining our club you are guaranteed two complimentary, one-on-one personal training sessions with a Certified Personal Trainer of your choice.
One-on-one personal training sessions will be scheduled two days after each of your respective fitness evaluations. Here your trainer will discuss the results of your evaluation, personal goals, and design a unique workout routine for you to use for six weeks. The trainer will take you through every exercise. They will teach you proper form, how much weight to lift, how many sets and repetitions to complete, and how to adjust the equipment to give you the maximum results.
Pilates
Pilates is a physical fitness system developed by Joseph Pilates in the early 20th Century. Pilates uses a system of strengthening and stretching exercises to tone muscles, increase flexibility and build core strength that serves as the support for your entire body.
Your core postural muscles help keep the body balanced and are essential to providing support for the spine. In particular, Pilates exercises teach awareness of breath and alignment of the spine, and strengthen the deep torso muscles, which are important to help alleviate and prevent back pain.
Pilates training brings the very large group of muscles in our center ヨ encompassing our abdomen, lower back, hips, and buttocks ヨ (the モpowerhouseヤ) into play. All energy for Pilates exercises begin from the powerhouse and flows outward to the extremities. Physical energy is exerted from the center to coordinate one's movements. A strong powerhouse will assist us in functioning in our daily lives.
Harbor Fitness offers many pilates classes with certified teachers who have fitness, dance as well as physical therapy backgrounds and experience. People with all levels are encouraged to take pilates classes. Through pilates you can build a strong core and achieve relaxation, coordination, alignment and posture, stamina and body awareness. Pilates helps to lengthen muscles and create a longer, leaner body.
The use of state of the art props in our mat classes such as magic circles, bands, tubing, stability balls and weights help to challenge in your pilates training.
To further your fitness, Harbor Fitness offers private training on the Stott ᆴ Pilates reformer, where individualized programs help you achieve a leaner, stronger body.
Yoga
Yoga is about creating balance through the body through strength and flexibility. Yoga is done through the performance of poses or postures with specific physical benefits, some of which are done quickly and in succession, and some more slowly to increase stamina and perfect the alignment of the pose. The style varies based on the class, and the practice of the instructor.
If you are looking for classes that will help you find balance, clarity and build physical and mental strength, then Harbor Fitnessメs yoga program is for you.
Our certified yoga instructor team will give you the individual attention and motivation to insure that you achieve harmony between mind and body.
All classes are performed in a dimly lit studio designed to create an atmosphere of peace, allowing you to center yourself and achieve your greatest potential. State of the art props such as blocks, straps, stability balls and blankets are available to enhance your yoga experience.
Please refer to our Group Fitness Schedule for specific days and times.
All of our yoga classes involve the performance of postures (poses), and include breathing exercises and meditation.
Vinyasa Yoga is a smooth flowing yoga focusing on continuous movement through the postures
Morning Balance Yoga is a great way to start your day-a slower vinyasa yoga with a focus on breath and balance
Yoga Basics is beginner yoga focusing on basic postures, alignment and breathing techniques
Forrest Yoga Focuses on breath and movement to clear out stress and release tight spots in the body, with an emphasis on core and vinyasa, with long held standing postures, build strength quickly.
In Core Yoga ignite your core power through this challenging yoga class. Illuminate the true source of your strength while building stamina and toning you from the inside out with a focus on alignment and breath, alternating fast flowing and sustained postures.
Balanced Yoga is a perfect balance of body, mind and breath through yoga postures
Vigorous Vinyasa Yoga is a stronger class with a more challenging approach to performing postures
Hatha Yoga is a good class for beginners that emphasizes breath and strength
Slow Vinyasa Yoga combines attention to alignment with simple sequences of flowing yoga poses
Athletic Yoga uses breathing techniques and yoga postures that will help you lengthen overdeveloped areas and strengthen your weak spots for better overall performance and health
Special Events and Programs We offer yoga master classes and workshops that focus on particular poses and postures, healing, as well as pre and post-natal, baby and me, and other specialty yoga classes. Check our website or call our clubs for announcements on special offerings and events.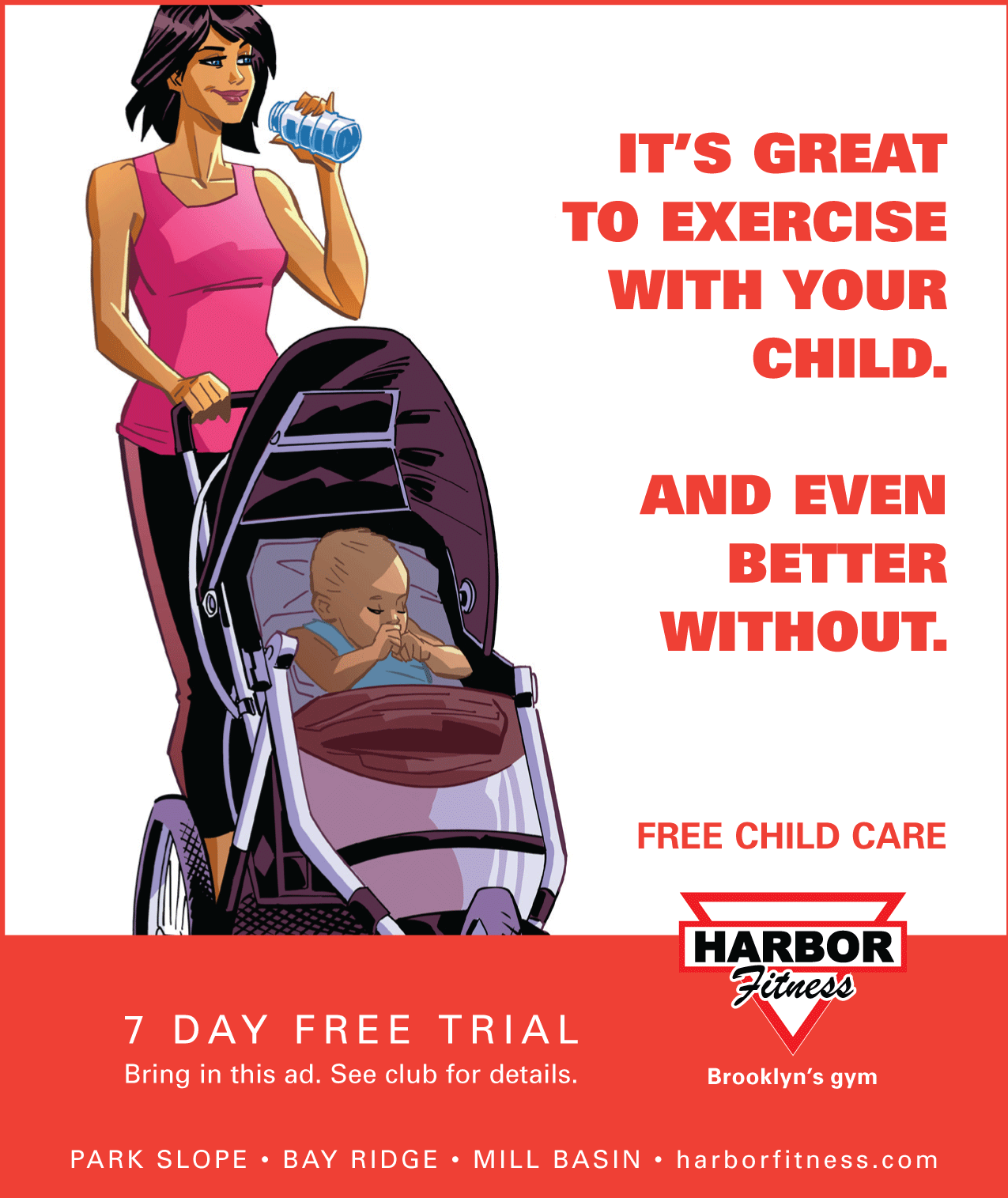 Want to learn more about this business? Send them a direct inquiry.
Be a good fellow parent and share this with a friend who would be interested
Read More on NYMetroParents.com:
Asphalt Green's Battery Park City Location Offers Family Programming
Asphalt Green's new Battery Park City location offers the same athletic and fitness programming to youth, adults, and families, as well culinary and cultural classes. Asphalt Green also offers summer day camp for children ages 4-13, which includes sports and swim instruction, as well as cultural arts.

Athletic Training School Building New Facility in Port Washington
Athletic training facility Parisi Speed School is currently holding its classes at the Port Washington Tennis Academy while its new facility is being built. The training center offers fitness classes for ages 7 to adult that build agility, strength, speed, and self-confidence, while helping athletes get and stay in shape.

Summer Activities in Westchester County, NY Part 2
Do you need great summer activities for kids in Westchester County, NY? Use our guide to find kids classes, Westchester summer camps, summer programs, activities near Westchester County, and family excursions close by. Summer activities in Westchester are at your fingertips.

Summer Activities in Westchester County, NY
Do you need great summer activities for kids in Westchester County, NY? Use our guide to find kids classes, Westchester summer camps, summer programs, activities near Westchester County, and family excursions close by. Summer activities in Westchester are at your fingertips.

THE GYM and North Castle Pool & Tennis Team Up to Offer Two Summer Camps
THE GYM of Armonk and North Castle Pool & Tennis have partnered to offer a sports and fitness camp and a basketball camp, both with summer swim instruction, this summer for children in Armonk.

Taekwondo Studio Offers Women's Self-Defense Workshop
Counterstrike, a women's self-defense workshop created by Arnold van Deuran, Ph.D., director of Workout Place, is now offered to women in Bardonia. The self-defense class for women in Bardonia teaches young women the skills they would need to fend off an attacker.

14 Fun Mother's Day Events on Long Island
Looking for fun Mother's Day events on Long Island? See our list for where to make Mother's Day gifts, where moms get free admission on the holiday, and more in Cold Spring Harbor, Glen Cove, Old Westbury, Oyster Bay, Riverhead, and beyond.

The Benefits of Outdoor Play for Kids
Free play is beneficial to all kids, but nature-based play is even better because it allows children to develop a range of science, math, and engineering skills.

American Heart Association Recommends Walking After a Stroke
An American Heart Association study found that walking after a stroke can improve overall health by boosting physical fitness, mobility, and quality of life in patients who have suffered a stroke.

Ask the Expert: How Can I Teach My Daughter to Avoid Unhealthy Weight Gain in College?
Benay Rubin, owner of SHE3 Well-Fitness Boutique in Fairfield, CT, spoke to us about ways for teens who are about to go to college avoid the freshman 15, including healthy eating habits and managing stress.