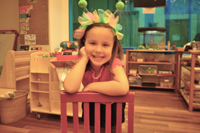 Montessori School Moves to St. Marks
Luria Academy of Brooklyn, a Jewish Montessori school for elementary school-aged children, is moving this month from its location on Dean Street to 238 St. Marks Place.
The academy outgrew its old space, says Jake Septimus, cofounder of the school and a member of the academy's board of directors. The new location will offer 4,000 square feet of space, including more classrooms, indoor and outdoor play spaces, and a vegetable garden.
Luria Academy integrates Jewish, secular, and general studies into a Montessori curriculum that allows children of different ages to interact in one classroom. Since it opened three years ago, the school has offered three grade levels-3 to 5-year-olds, 5 to 7-year-olds, and 7 to 9-year-olds-and a new curriculum for ages 10 and up is being developed for the fall, Septimus says.
The advantage of having students advance in three-year increments, says Septimus, is that children can work at their own pace. "We don't really do tests like other schools, in the sense that you sit down, take out a pencil, and do a quiz," he adds. "The teachers are constantly testing the kids on a one-on-one basis, and they've been outperforming their peers at other schools."
For more information, call 718-398-3290 or visit www.luria-academy.org.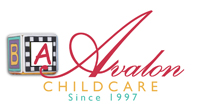 More for Little Minds
Avalon Childcare implemented a new interactive literacy program last month called "Your Baby Can Read." The program works with children as young as 2 months old, in groups of three, using flashcards, video, and music to promote early language development.
Avalon offers childcare for children ages 2 months to 6 years, as well as an after school program for children up to age 12. Its childcare component consists of four programs for different age levels, including an Infant Program offered at 204 15th Street; an Infant-Toddler Program at 48 Sullivan Street, in Red Hook; and Pre-K and Kindergarten Programs offered at Avalon's main location, 552 5th Avenue (at 15th Street), in Park Slope. "Your Baby Can Read" is currently offered at Avalon's Infant and Infant-Toddler locations.
In the past year, Avalon also began offering Kinderdance, a dance program led by certified early childhood movement specialists, in its Pre-K and Kindergarten Programs.
"We believe it's the most difficult thing in world to leave your baby with strangers," says Alicia Marte, vice president and general manager of Avalon. "We want to make parents and guardians as comfortable as possible, and we want to give babies the most opportunities they can have while helping them have fun, too."
For more information, call Avalon at 718-768-4300.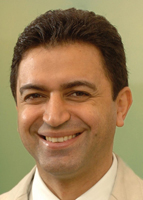 Teeth Tech
House of Orthodontia, a state-of-the-art facility that opened last July, provides a full menu of orthodontic services and treatment for children and adults, including braces, Invisalign, and temporary implants. The office recently began offering the latest form of digital technology, which allows for the precise positioning of braces, says Mani Alikhani, D.M.D. The new system, which is done with computers, allows braces to be engineered specifically for an individual patient, which can make treatment more effective, Dr. Alikhani says, He adds that about 80 to 90 percent of his patients are now being treated this way.
"Three things set us apart from other offices," says Dr. Alikhani. "First, we're very people-friendly-we try to work with people to make payments based on their budgets. Second, our time is flexible-we are open Sundays as well as some evenings during the week. Third, our patients receive the most up-to-date, scientific treatment possible in a private practice."
Dr. Alikhani has been practicing orthodontics for 10 years and currently serves on the Orthodontics Department faculty at New York University.
Located at 122 Atlantic Avenue, Brooklyn Heights. 718-852-4414. www.houseoforthodontia.com.